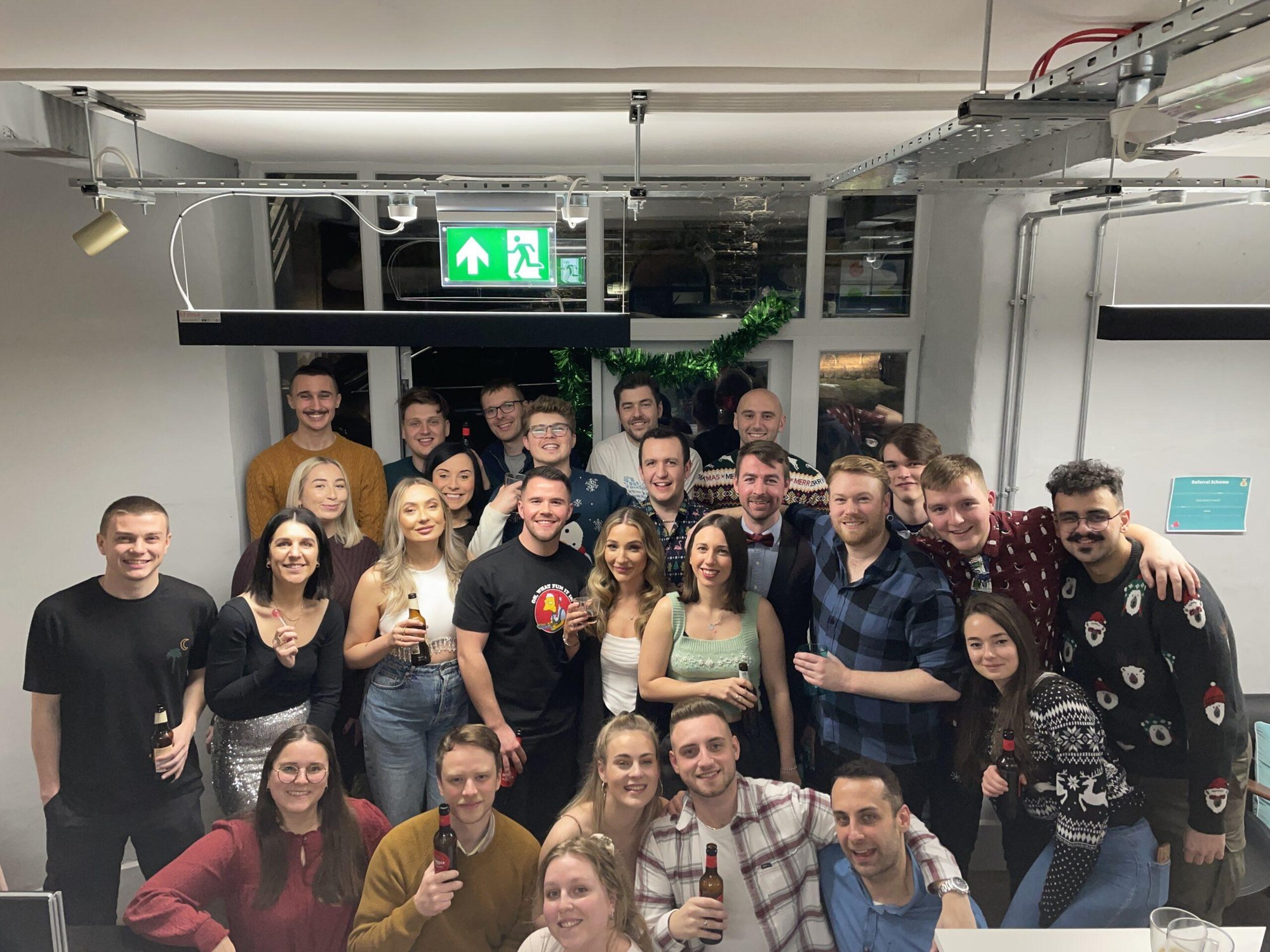 About Vouch & the people, we look for
Our founders Simon and Jaime, along with Tech Guru Dan, built Vouch to solve the tenant referencing issue they were experiencing during their careers as Letting Agents.
Since 2018, Vouch has grown and grown and is now helping thousands of letting agents across the country with their tenant referencing.
Regardless of position, we are always on the lookout for these attributes in future Vouch team members:
A desire to learn and develop new skills

A positive attitude

Self-motivated

Good problem solver
You don't need to have prior experience in the property industry, once you join Vouch, we will get you up to speed in no time.
You will be surrounded by people from various backgrounds, so there are tons of opportunities to draw on their experiences.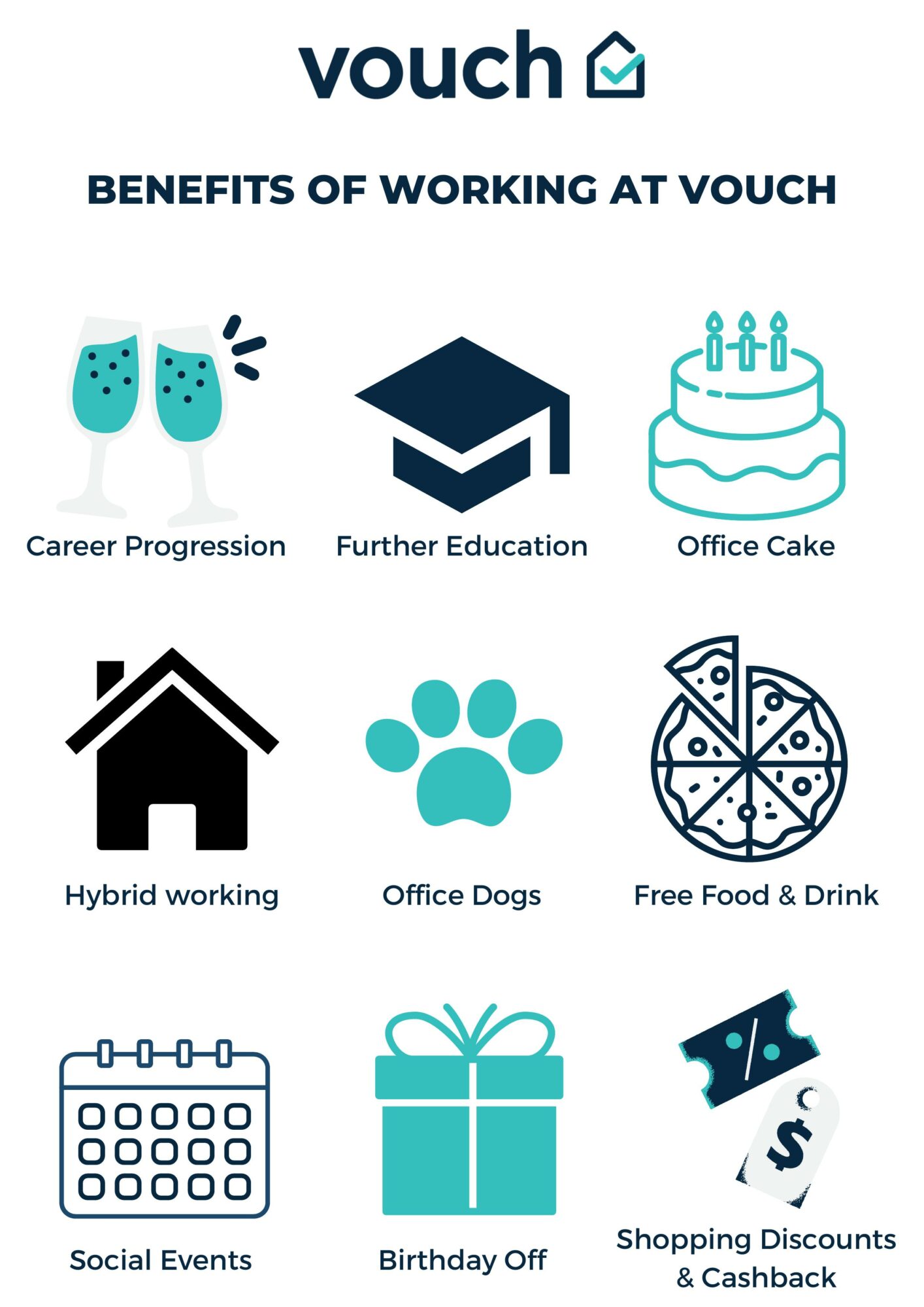 Your Career with us
At Vouch, you aren't defined by your job description. We don't expect you to come in, do what's within your remit and go home. We encourage you to get involved with the different projects happening & make an impact. Whether it's an idea on how to improve our services, or simply establishing a new office tradition – we want to hear it.
Career Progression & Further Education
We want our team to be the best version of themselves, not just for the business, but also for our clients who rely on our knowledge & expertise.
Whether you're already in further education, looking to study alongside your work or in an Apprenticeship, we will support you with whatever you need. We already have a number of team members completing qualifications alongside working at Vouch & we are proud to do so.
Access to Goodlord Group
Vouch joined the Goodlord Group back in 2020. Why are you telling me this, you ask?
Well, this means that you have the opportunity to work from the Goodlord Offices down in London, have access to over 250 peoples experience, knowledge and network and get to join their amazing Summer Parties. You will also have opportunities for career progressions across the group, not just Vouch.
Your Workspace
Based in the trendy Kelham Island, Sheffield – Vouch has made its home in the eye-catching Globe Works building (that's right. Directly opposite Saw Grinder's Union – Friday drinks anyone 🍹?)
There is a very relaxed atmosphere in the office, with opportunities for remote working when needed. We understand you have a life outside of the office, so we will support you with flexible working to fit in around things like childcare, or working from home when you need to. AND you never have to work your birthday again!
The best bits of working in the office comes in the form of office dogs Reggie, Buddy, Ralf and Jasper – so if you have a dog, please bring them 🐶!
There is a big affinity for food among the team with regular office cakes, drinks, & snacks. You may find yourself becoming a part of the lunch club, or just dipping in business then when you feel like a treat.
Table Tennis is an important part of the office, with the option of being entered into the office league, or just playing for fun (most of us are terrible, so don't panic if you have no skill) 🏓.
Your Style
You may have already figured it out, but we are a very social team. Whether it's a catch-up after work or doing crazy things for charity there is plenty to join in on to get to know your colleagues.
We also encourage autonomy, giving you the freedom to manage your workload as well as work on Personal Development projects of your choosing!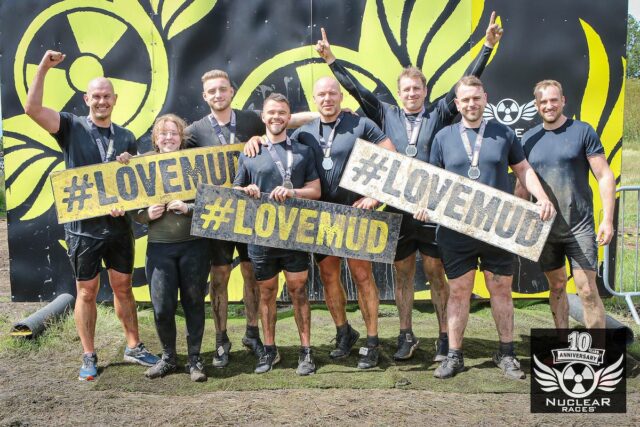 Team Vouch at Nuclear Races July 2021
Little Perks
If you weren't convinced that Vouch is a great place to work already, this should help.
When you join, you will have instant access to extra perks like;
Exclusive discounts and rewards at over 30,000 brands

Up to 55% off cinema tickets

Savings of up to 15% at 80+ high street retailers

Earning points as you shop, then spend them like cash

Sharing deals and discounts with up to 10 of your friends and family
Ready to join the Vouch family?
Take a look at what jobs are available…
Vouch wants applicants from all backgrounds and walks of life, we are an equal opportunity employer committed to creating an inclusive environment.
If there is anything you need to participate fully in the interview process we'd like to hear about that too, please just include it in your email. Come join us!
** Please note, as we are regulated by the Financial Conduct Authority, you are required to pass a thorough referencing check via Experian before joining the team. We will only ask for references at the point of making an offer **